Community Involvement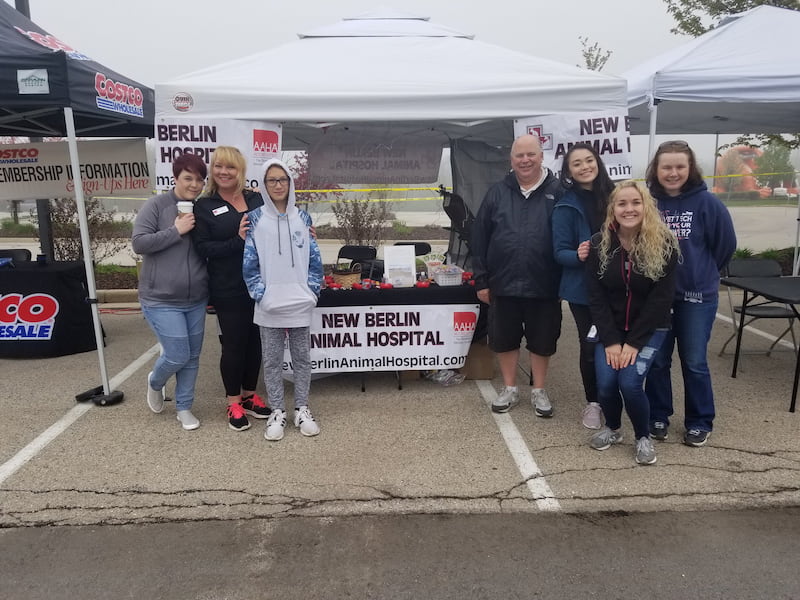 Our Community Involvement
At New Berlin Animal Hospital, we don't only consider ourselves residents of this community; we're active participants. When a community thrives, our animal companions thrive, too. That's why we donate much of our time and resources to several community organizations and events. Learn more about them below and follow us on social media to keep up with events that we're a part of!
Christmas Giving
Christmas is a time of giving, not just receiving. Every year, we choose a different charity to support by running a fundraiser to meet their particular needs. Some of our past charities included:
2019: Supply drive to Live like Roo
We are an all-volunteer-run, donation-based, 501C3 charitable organization that provides support and financial assistance to families whose pet faces a cancer diagnosis. They also provide care packages to pets that have been diagnosed with cancer.
2018: Shoe drive through Funds2Orgs
Funds2Orgs works with micro-entrepreneurs, helping them to create, maintain, and grow small businesses in developing countries where economic opportunity and jobs are limited. Proceeds from the sales of shoes collected in the drive are used to feed, clothe, and house families.
2017: Donations to Street Angels Milwaukee Outreach
We collected blankets, candles, batteries, and McDonald's gift cards for the Street Angels of Milwaukee Outreach. Street Angels is a non-profit organization that works to help the homeless population through empowerment, inspiration, and providing the basic necessities to those in need.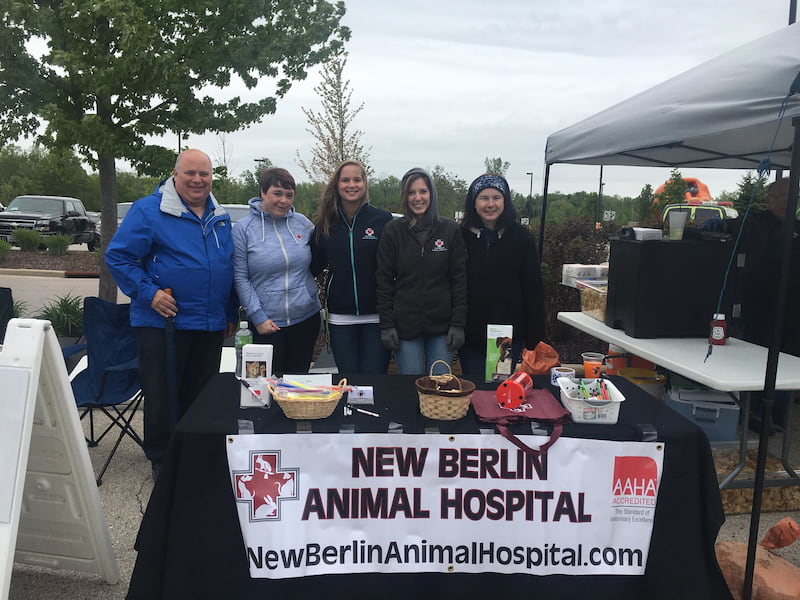 Community Events
Throughout the year, you can catch us at many of New Berlin's events whether as sponsors, attendees, or at a booth of our own.
Parades
Wave if you see us representing our animal hospital at the Fourth of July, Christmas, or Memorial Day parades!
Police Department Safety Days
We are proud supporters of the New Berlin Police Department's safety days! This community event occurs every third Saturday in May and focuses on how members of the community can play an active role in security, crime prevention, and their own personal safety.
High School & Community Sports Teams
Sports are a wonderful way to get kids active and bring the community together. We sponsor several high school and community sports teams in New Berlin.
Historical Society
The historical society is the key to preserving the rich history of New Berlin. We support their many events at their Historical Park as well as their efforts to maintain and restore historical landmarks in our area.